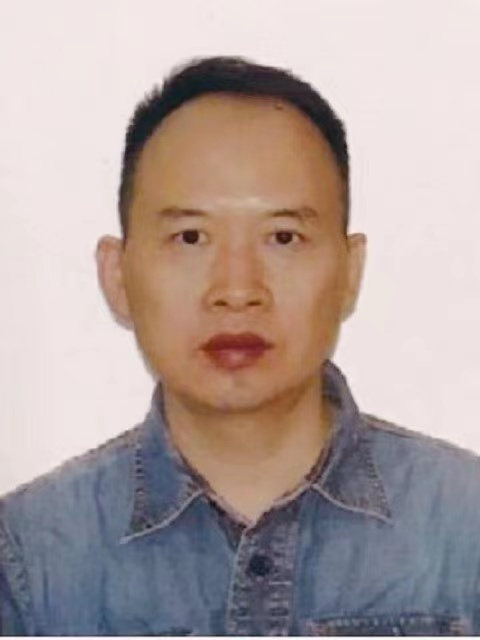 Prof. Youbin Chen
Sichuan University of Science and Engineering, China
Research Area: translation studies, language teaching, communication studies
Brief:
I call myself Robin Jobs, for I have three jobs--engineer, teacher and translation professor. I learnt IT at UESTC and English at Sichuan University mostly on my own in some self-taught programs. I got an MA degree in linguistics from UESTC in 2007 though, and secured a job at CD UESTC serving students as a teacher and director of the teaching and research office for English and translation specialties. Now I am an associate professor of Sichuan University of Science and Engineering, and a researcher of Sichuan Liquor Culture International Communications Research Center.
Over the past years, I have presided over one research project at ministerial and provincial level, and four at provincial department level, and handled two NSSF projects as a translator. I have translated six PhD theses, more than 200 SCI, SSCI,A&HCI, EI, and CPCI papers, and published more than 20 papers on Chinese Translators Journal (CSSCI) and other domestic & international academic journals. I have also published my translation--Non-Obvious Megatrends, and my monograph—A Sip of Wine, A New Lyric Line, is coming out soon.
I got CATTI level 2 certificate in 2006, CATTI Level 1 certificate in 2013, and won three prizes (including the first price) for my papers from CIPG. In 2015, I passed the entrance examination for a PhD program of translation studies (nationwide preliminary test), and started to probe into creative translation of ancient Chinese poetry into English. To date, our empirical study has seen more than 1,100 sets of response data of readers from all parts of the world, and more than 20 MTI and BTI theses of our team. Four papers of mine are also coming out on journals soon.
Speech Title:
New Media-Based Learning in Action--An Integrative Approach
Abstract:
Ancient languages and poems are mysterious and contain many meanings. It is not easy enough to translate accurately into modern vernacular, but it is even more difficult to translate into English. Using Sina Weibo as a vehicle, we tell how to how to seek study materials on the Internet is and learn how others learn English.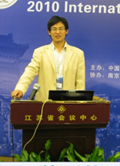 Prof. Yongjun Feng
Faculty of Education, Shaanxi Normal University, China
Research Area: Higher Education Big Data;History of Education;Educational Metauniverse
Brief:
Yongjun Feng Received the Ph.D degree from Xiamen University in 2012 of China, postdoctor of Beijing Normal University from 2016-2021.He is currently a Professor, Doctoral Supervisor and Postdoctoral Advisor of Shaanxi Normal University, Researcher of MOE Key Laboratory of Informatization of Ethnic Education of YNNU, President of Aibona China Academy of Evaluation, Chief editor of <THEORY PRACT CHINESE PEDAGOG>(ISSN: 2709-7218 ). His research interests include Higher Education,Education Big Data,Deeping Learning and so on.
Speech Title:
Research on the Application of DIPT in the Universities Online Teaching and Learning Platform in the Post COVID-19 Era
Abstract:
In order to prevent the large-scale spread of COVID-19 and affect the health of teachers and students, Chinese colleges and universities have generally postponed the start of school and adopted a mixed teaching model with online teaching as the main and offline teaching in 2020. However, the mixed teaching model has not yet been fully developed, how to monitor the quality of students' online learning and measure the quality of teachers' online teaching has become an important topic for university teaching academic research in the post COVID-19 era. The research using digital image processing technology based on artificial intelligence big data to build university online course management platform, and intelligently judges whether students play mobile phones, ask others to take their place, distraction, daze, boredom and other bad class performances through face recognition sign-in, distance measurement between face and screen, student expression monitoring, etc, and intelligently judge the effective online teaching situation of teachers through the recognition of student expressions, thereby helping colleges and universities to conduct intelligent monitoring and evaluation of online learning for students and online teaching for teachers in the post COVID-19 era, to improve the quality and teaching effects of online learning for teachers and students, and to help colleges and universities complete the fundamental task of cultivating students' moral and talent.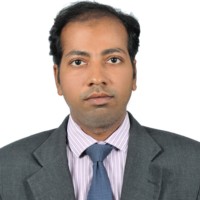 Prof. Jose Prabhu
Prowess University, INDIA
Brief:
Dr. Jose, Independent Researcher, Senior Business Consultant, Visiting Professor in India. Dr. Jose was a young scholar and holds a Ph.D. from The BSMED- Bharathiar School of Management and Entrepreneur Development, Bharathiar University, Coimbatore, India and also Dr. Jose earned UG & PG degrees M.Phil, MBA, PGDSM, PGDIT, B.Sc, D.T.Ed. He has applied and received 'Canadian Equivalency Degree' for his Ph.D from World Education Service (WES-CANADA). He is an expert on digital transformation and innovation in large enterprises and the strategies of startups in digital platform ecosystems. His Ph.D. research examines parental factors and entrepreneurial attitude among engineering college students. He received "Highly commended" report for his Ph.D. thesis from foreign panel examiner who has been evaluated his thesis from Malaysia.
Speech Title:
A study and Analysis of Modern Education and Digitalized Teaching among Universities
Abstract:
The education which is taught in the universities today is the modern education. Modern education teaches about the skills required today that is the skills of science and technology, science of medical science etc. In addition to listening, the modern education includes writing, visualizing, imagining, and thinking skills. Modern education widens the intellect of a student by introducing new methods and objective psychology, which enables him to face different situations with confidence. (ii) It helps in developing analytical skills among students so that they can understand complex issues easily. Digital education is the innovative use of digital tools and technologies during teaching and learning, and is often referred to as Technology Enhanced Learning (TEL) or e-Learning. Digital tools and platforms are becoming ever more integral to our personal and working lives. Digital learning increases access to education and knowledge while empowering students with a mindset and capabilities that sets them up for success in their present and future. For educators the model will help to design, describe and evaluate current online learning practices. For learners, it will help to explain how teaching and learning occurs in their studies and will assist them to seek greater value from their learning experience. Additionally, the DTLE model (Digital Teaching and Learning Ecosystem) will provide a practical methodology to rank online units in terms of design layout, navigability and accessibility, content, interactivity, assessment, and student engagement.
Assoc. Prof. Adelina Asmawi
Malaya University, Malaysia
Research Area: TESL, professional development of teachers, instructional technology
Brief:
As a researcher, Dr. Adelina actively publishes in the areas of higher education, instructional technology, creative thinking, TESOL and professional development. She enjoys exploring innovations in education – she has worked on a collaborative project with University of Exeter and Chulalongkorn University on creative thinking and creative teaching for higher education. She has developed an e-graphic book for research in education in 2018. She is currently working on developing English language resources for select urban poor students and volunteers and an interdisciplinary one with Dentistry and Computer Science Faculties on an App to prevent smoking initiation among Malaysian children.
Speech Title:
Strategies for Information Management in Language Education: The Malaysian Experience
Abstract:
Management of information in education suggests strongly of strategic thinking that guide policy-makers, school principals, teachers, and learners. Malaysia somewhat concurs with this in theory and in practice, however, not much has been covered on strategies for information management in language education. Is the actual practice of technology-mediated language education driven more by the available technologies than by actual learner needs, good management principles and the wider national imperative? In this keynote, there might be lessons to learn from a Malaysian university experience. It reports and analyses conversations with five Malaysian university language educators who are managing the impact of technology in different ways (reactive and pro-active), at different levels (Bachelor, Master and PhD programmes), and in different roles (lecturers, administrators and supervisor). Open-ended conversations with these educators were recorded, transcribed and analysed. Findings reveal that whilst technology appears to drive instructional practice, administration duties and supervision, a few challenges are recorded for information management in language education. These will be discussed with examples. Detailed analysis of the findings further reveals the need to manage investments in educational technologies at different levels and in different ways for language education.
We warmly invite you to participate in ICMEIM 2022 and discuss with keynote speakers.